Overview
STAMIN is a Performance Booster which contains methionine, calcium, phosphorus & other minerals fortified with probiotics, which helps to overcome methonine deficiency in ration & increases milk protein, SNF (solids & fat percentage. Maintains Health & Improves milk production. Provides maximum Bio-availability of minerals, improves fertility & helps in higher. Contains chelated minerals, which prevents mineral interactions & formation of complex substances in the gut. Thus have excellent absorption & high Bio-availability. Chelated minerals, which prevents oxidation & degradation of vitamins & improves the stability & shelf life of vitamins..
Contents / Concentration
Vitamins
Chelated Minerals prevents probable induced deficiencies of minerals and in a instant energy base.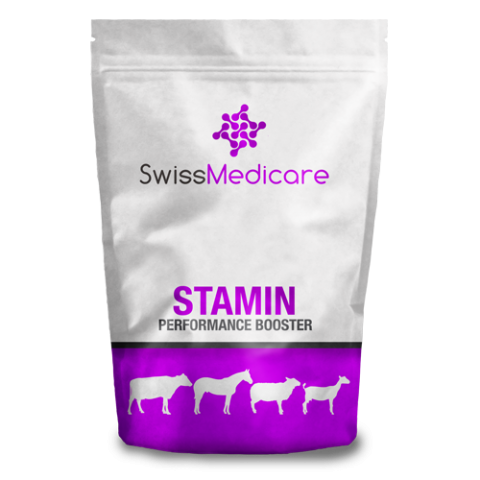 Cattle / Buffalo: 25-30gms per, per day upto 8-10 ltrs of milk yeild, beyond that 4 – 5gms per additional per liter of milk or 0.5 – 1% in feed.
Sheep / Goat: 5-7.5gms / animal / day or as directed by veterinarian