Overview
COFEC for Cattle, Sheep and Goats in treatment of RTI, such as bronchitis, coryza, throat irritation, viscid material etc.
Contents / Concentration
Each 5 ml contains:
Diphen hydramine Hcl IP : 8 mg
Bromohexine Hcl IP : 4 mg
Ammonium Chloride IP : 100 mg
Sodium Citrate IP: 50 mg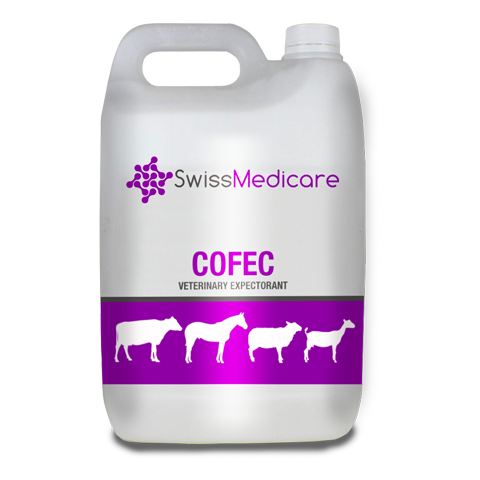 Sheep and Goat: 5-10 ml per animal.
Cattle: 20-50 ml per animal Orally for 3-5 days or as recommended by the veterinarian.